We are one of the largest equipment component rebuilders in North America, supplying customers with options of rebuilt, used and new parts for over 20 years. Our focus is having all 14 major components, such as cabs, final drives, hydraulic pumps and arms for at least three generations of "out of warranty" hydraulic excavators from 12 metric ton through 90 metric ton. Although we specialize in excavator components, we also cover wheel loaders, rock trucks, feller bunchers and other equipment types. We carry components for thousands of models of John Deere, Hitachi, CAT, Komatsu, CASE, Link-Belt, Kobelco, Doosan, Volvo and more.
Meet BRIKERS
When you order parts from BRIKERS, you're ordering directly from the source. No middleman, no mark ups, no added wait time. Our 44,000 square foot facility sits on 5.5 acres and holds over 10,000 components - allowing us to have the right component you need in stock and ready to ship.
We dismantle whole equipment on site, rebuild the components to their original OEM specifications, test them on our state-of-the-art test bench and store them in ready to ship crates and pallets. When we receive an order, we ship it out same day to anywhere in North America.
Our specialty lies in our knowledge. We have an extensive database showing which components fit which models. By coupling one of largest parts inventories in Canada with our industry expertise, we can find the most cost-effective solution for you.
At BRIKERS, we make finding the right part simple. All you need to do is provide your make, model, and serial number, and our knowledgeable Parts Specialists will match you up with the right part or component that fits your specs and budget.
Rebuilding components is an art we've mastered over the last 20 years. We've done this by only investing in the best Red Seal certified heavy duty technicians and rebuild specialists and providing them with the latest training, tooling, and technology. After we're done working our magic, it's almost impossible to tell a rebuilt apart from a brand-new component.
Cabs are straightened, refurbished with windows, doors, and top lids, and painted inside and out to match the original branded colours and decals. Components are disassembled and fully inspected before the rebuild begins. Each component receives new bearings and seals and all hard parts that aren't in like-new condition are replaced. Our technicians follow precise assembly procedures including lapping valve plates and cylinder blocks, honing and measuring bores with precision tooling, and non-destructive testing (NDT).
Our standard for rebuilt components is to either meet or beat original factory specifications. All rebuilt hydraulic components are put through our Test Center, which holds our state-of-the-art, 500 hp electric test bench, and or our newly added, proprietary valve test bench.
We want to be completely sure that when we send you a rebuilt component it'll be durable, reliable and have a long life. That's why we also back all our rebuilt components with a 6-month parts warranty.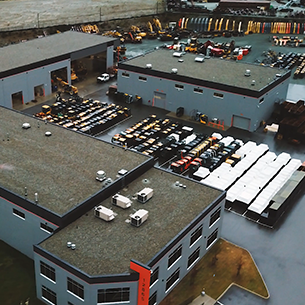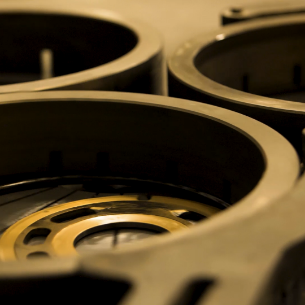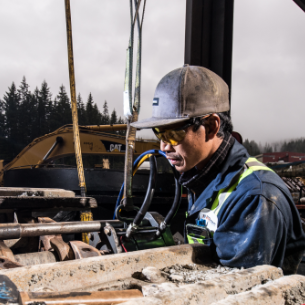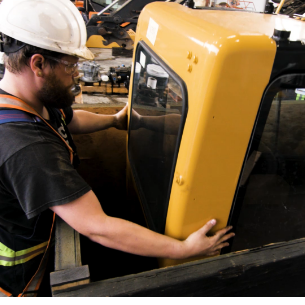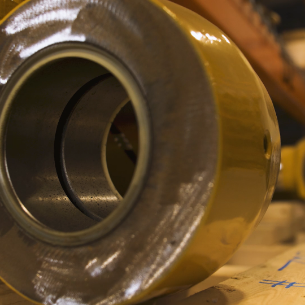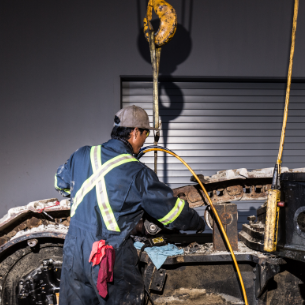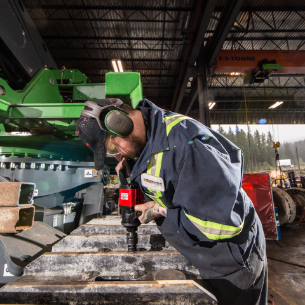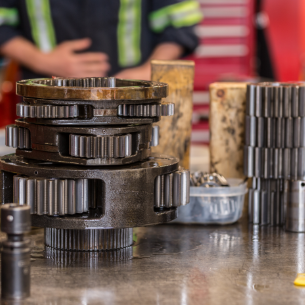 Rebuilt. In Stock. Ready To Ship.
Our Commitment

Top Quality
Built and tested by Red Seal certified technicians

Fair Pricing
Up to 60% less than OEM components

In Stock
Over 10,000 parts on our shelves to choose from

Ready To Ship
Same day shipping on orders before 2 pm PST